Custom designed sites for all devices.
Getting your business online is a low cost way to promote your services 24/7
The good news is getting your business online, doesn't mean spending a fortune. Unlike print based promotional material, there's no penalty for starting small. You can start with one or two pages and build it up as your business and list of services grows.
There's no monthly advertising fees.
Once your site is up and running, there's a small nominal yearly fee to cover hosting costs.
Future proof and expandable
A key benefit over print based promotional media is the flexibility and expandability digital media can offer. This makes it perfect for start ups and small businesses who want to get online with a mininum spend.
Sites can be started with a single page - Darren took advantage of a single page solution for his roofing business, giving his potential customers the information they need to know, with extra pages added as his business grows or introduces new services.
Add credibility to your business
Gaining customer trust is a main hurdle for any business. Without it, no one would book your services or place an order - Steve Hedley from Soundtec Systems says "business has increased since Phil built my web site".
Having your own domain name and web site will give you the credibility you deserve, and help build trust with your clients
Mobile first for a responsive design
This is a new and exciting solution which allows your site to look great on a variety of display sizes. With responsive HTML5 and CSS3 your site can alter it's format to fit across a range of display from desktops and laptops down to tablets and smartphones.
Mobile devices like tablets and smartphones have grown over the recent years, with 2015 set to be the first year tablets will outsell desktop and laptop PCs combined.†
To see how responsive sites work, take a look at Glenn Davies Driving, on your smartphone of tablet.
You'll notice this one site displays very well on all devices no matter what their screen size is.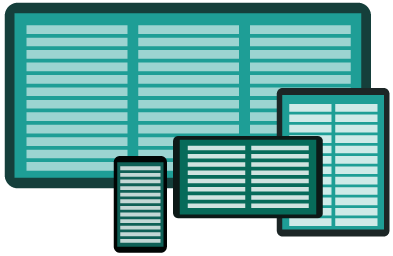 † source: http://mashable.com/2014/03/07/tablet-pc-chart/
Testimonials

Business has improved since using Phil to build my site and it's already paid for itself.
Steven Hedley: Sound Tec

Throughout the whole process of design and function, I found Phil very helpful and very professional. I would certainly recommend him to anybody wanting to design and manage their web page or site.
Glenn Davies: Glenn Davies Driving

I am delighted with the service, product and aftercare I get from Tyneside Graphics"
Catherine Morgan: Aquarius Health
About Phil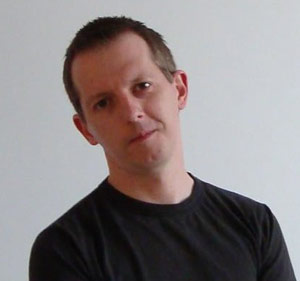 Hello. I am a freelance creative with a Foundation Degree in Graphic Communication from Sunderland University.
After spending 8 years working in retail, the opportunity came for me to return to University and study for a formal qualification in graphic design. After leaving Sunderland I chose to update my coding skills and start offering web design services t local small businesses.
My spare time is spent on other creative hobbies, photography and model making, as well as the occassional watch repair